The philosophy of our Pre-K3 program is to enhance the growth of their Catholic faith by reading bible stories, religious songs, and faith-based activities. Students also follow an education curriculum suited for their age that is not graded and no skill attainment is required to be promoted to Pre-K4 at SLS.
The Fund for Sts. Leo-Seton Catholic School is the school's program for annual giving. It is the vehicle by which alumni, parents, parents of alumni, grandparents and friends provide financial support to help keep Sts. Leo-Seton Catholic School strong. Contributions to The Fund for Sts. Leo-Seton Catholic School represents real savings for their families.
Sts. Leo-Seton Catholic School offers students the opportunity to participate in many sports throughout their time at SLS. Soccer is available for Pre-K through 5th grade students. Students in 5th through 8th grade have a variety of athletics to participate in including football, basketball, cheerleading, track, soccer, and many more.
Nurturing Faith
The responsibility of SLS is to complement the role of the parents while creating a holy environment for students to continue to grow in the image and likeness of God. Working as a partner with parents, we invite and encourage parents to participate in all religious events and share in the desire that our students progressively grow to become involved, active members of the Church and society.
Sts. Leo-Seton Catholic School has developed a schoolwide bully prevention program, Reaching for Respect, that combines instruction, intervention, and recognition to promote respect for all school stakeholders.
Being a Lion Ambassador gives students the benefit of learning to make connections and work with SLS students. Students selected work throughout the entire year to fulfill the Lion Ambassador mission, which is to instill pride among the student body and promote the school to all past, present and future SLS students.
Our Motto
Our lived motto "We are Family" commissions students, parents, SLS staff, alumni, and the community to share in promoting and practicing our beliefs.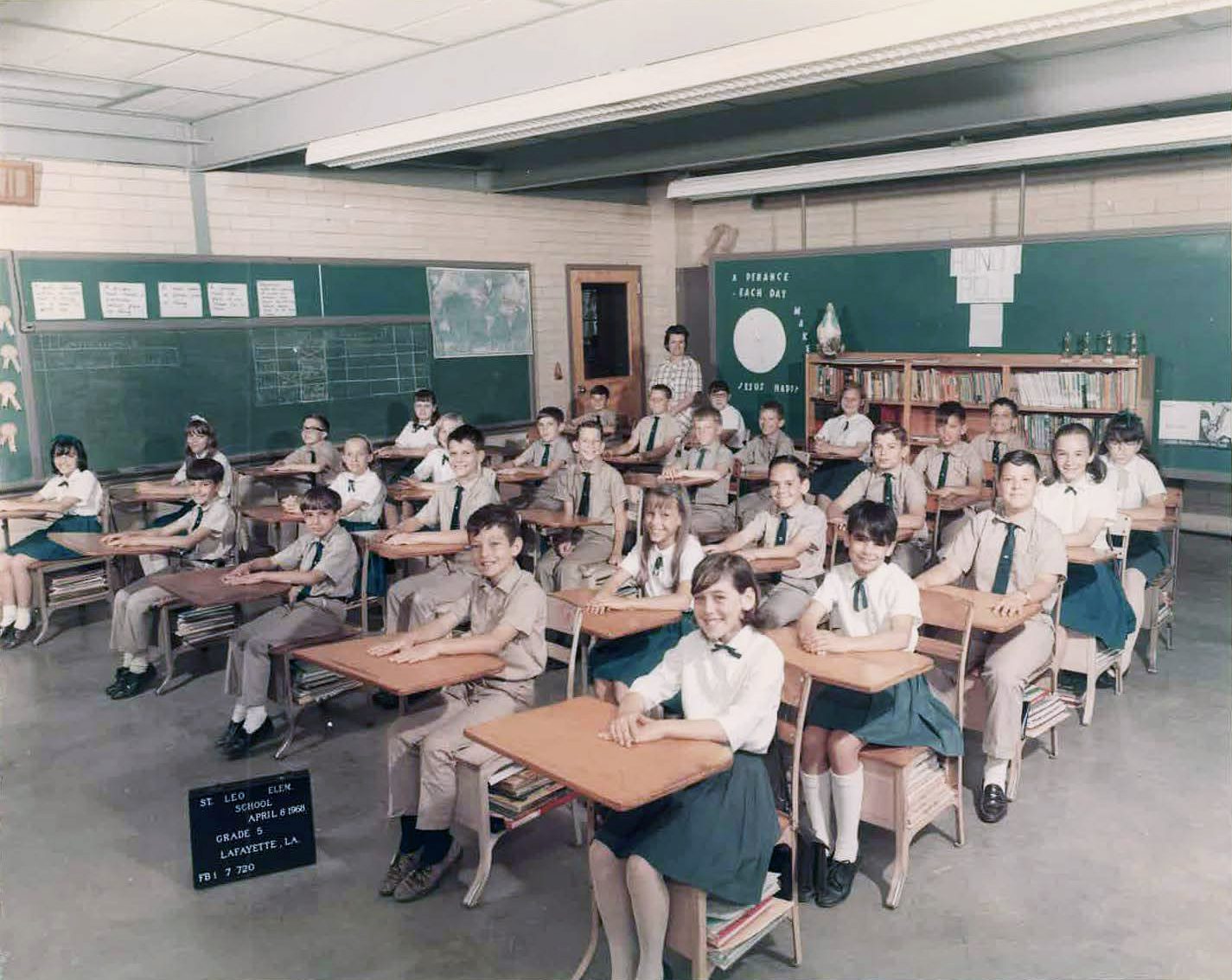 Sts. Leo-Seton Catholic School opened its campus in the fall of 1959. The campus included a one-story building that housed eight classrooms, offices, a lobby, restroom facilities, and a cafeteria. The school grounds covered over five acres, which provided enough room for a playground and future expansion of the campus.
Many renovations and updates have been made to the SLS campus throughout the past 60 years and will continue to better the facilities at Sts. Leo-Seton Catholic School in the future. We look forward to the opportunity to grow as a campus and student body and appreciate all of the support we receive.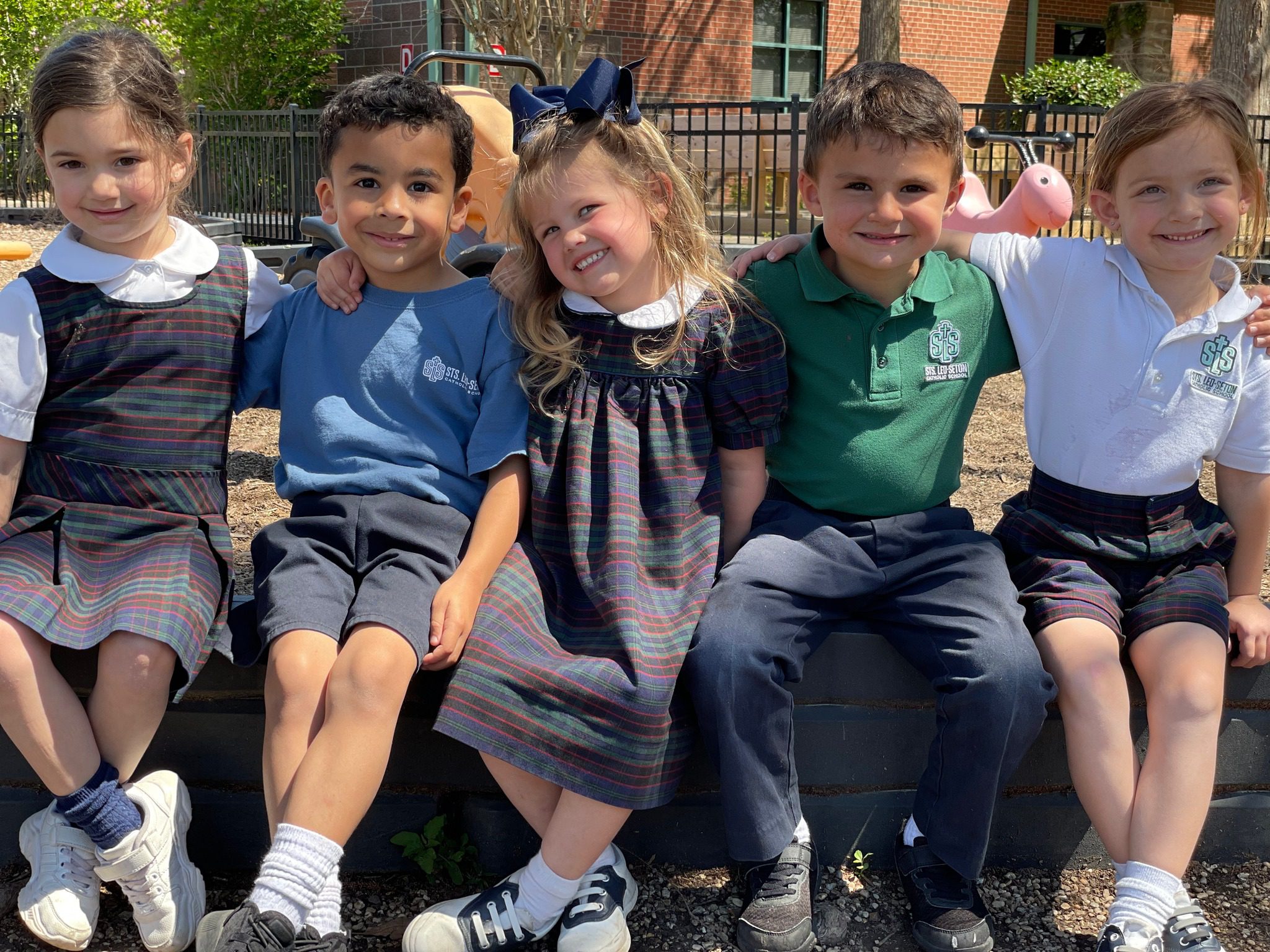 Jesus says in the Gospel, "Let the little children come unto me."
I am so excited and looking forward to being part of the Sts. Leo-Seton family. I look forward to getting to know each one of you and your precious children.
Marissa Bagala
Principal
SLS is looking for a School Counselor!
Sts. Leo-Seton Catholic School is accepting applications for the position of School Counselor. Interested applicants must have a master's degree in school counseling and a Louisiana certification.
Resumes can be submitted to kbergeaux@leoseton.org. 
One of our greatest decisions as parents was sending our children to Sts. Leo-Seton Catholic School. The SLS family is one that supports and encourages one another to make their class a success. Not only are excellent academics being taught here, but our children are able to learn strong faith based values which create one big happy FAMILY. One we are proud to belong to.
Sts. Leo-Seton Catholic School has provided my children with outstanding academic & religious educations. They love their school & feel safe when they are there.
Visit our facilities to see if

Sts. Leo-Seton

is right for you and your family.
502 St. Leo Street 
Lafayette, LA 70501 
Phone: 337.234.5510
Fax: 337.234.3676
Email:  info@leoseton.org
Early Drop-Off: 6:30 a.m. – 7 a.m.
School Hours: 7:30 a.m. – 2:30 p.m.
Extended Day: 2:30 p.m. – 5:30 p.m.