Our Facilities
We Are Providing an Environment for Our Students to Grow & Excel
Sts. Leo-Seton Catholic School opened its campus in the fall of 1959. The campus included a one-story building that housed eight classrooms, offices, a lobby, restroom facilities, and a cafeteria. The school grounds covered over five acres, which provided enough room for a playground and future expansion of the campus. 
Bishop Gerald Frey officiated a groundbreaking event to initiate the expansion of the school. In this plan, new add-ons would be built such as: classrooms, a chapel, labs, office space, library, and more restrooms. Construction on the gym began and was completed in time to play the first basketball game in 1986. With the gym completed, classrooms were added a year later that housed the junior high classes.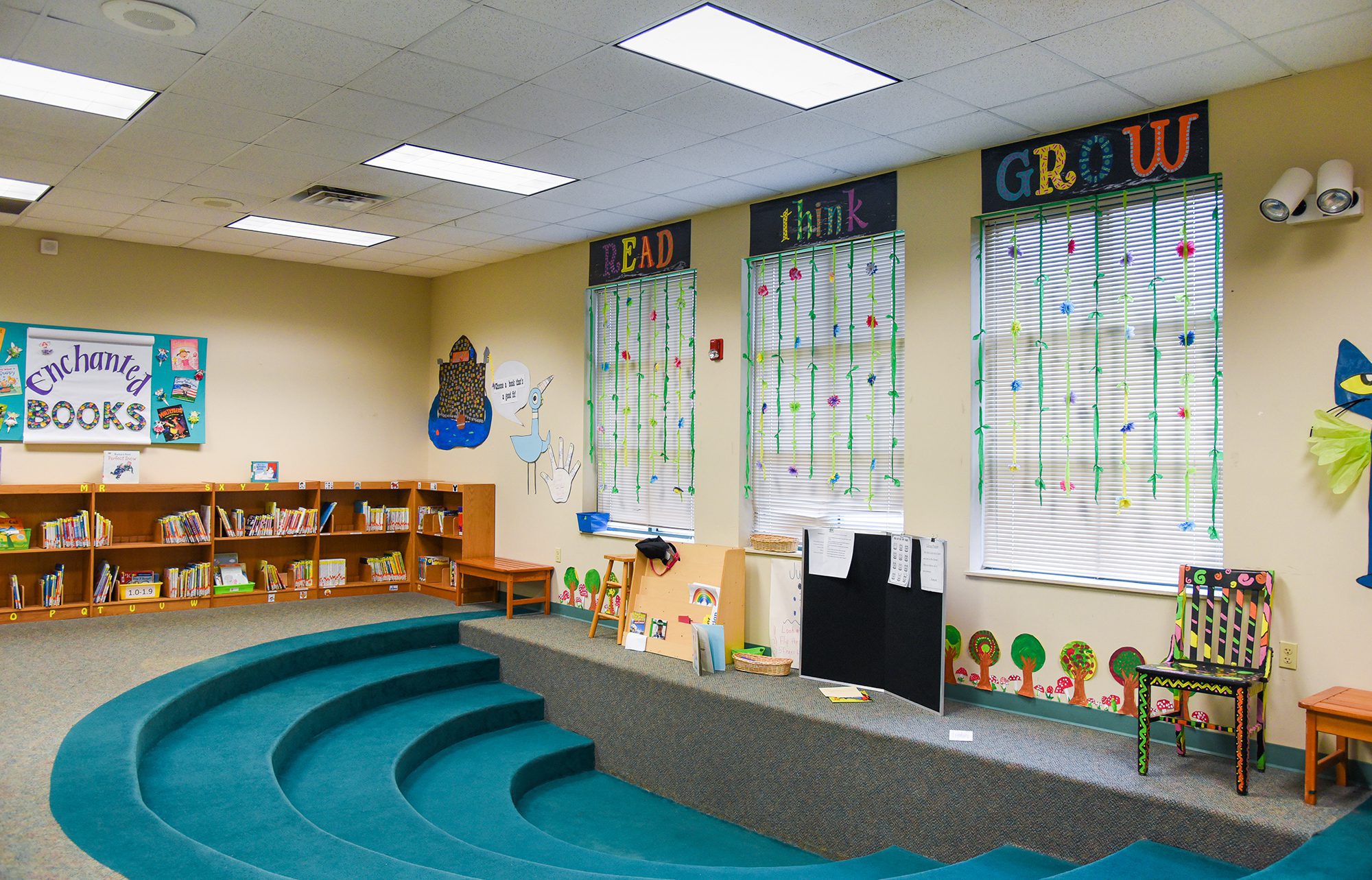 In the spring of 2002, construction began on the Multimedia Library. Other additions were completed this school year such as: an art studio, science lab, and multipurpose court.
The 2009-2010 school year marked the 50th anniversary of the school and was celebrated with a few renovations that included new ceilings, light fixtures, and new flooring in the cafeteria and main building.
The following school year the junior high building was constructed and housed the 6-8 grade classrooms, an office for the assistant principal, a teacher workroom, and a conference room.
Continuing with the renovation and expansion of the campus, the St. Jude Playground was constructed and dedicated, thanks to a generous donation from an SLS family.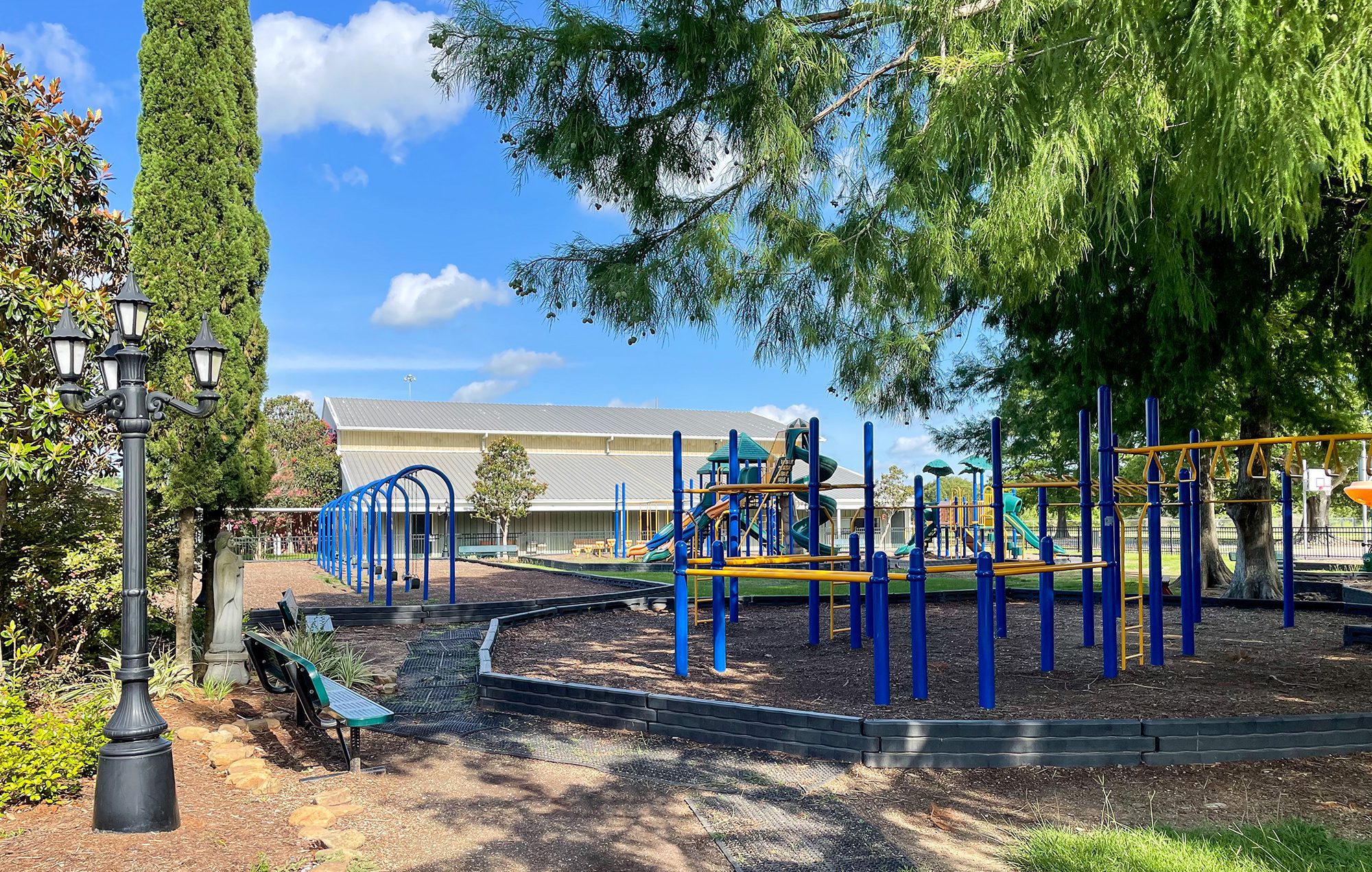 The Class of 2021-2022 gifted Sts. Leo-Seton Catholic School with a mural painted by art teachers Mrs. Marie Hebert and Mrs. Jenny Andries along with students of our 8th grade class. This mural adds color and lion pride under our school's pavilion.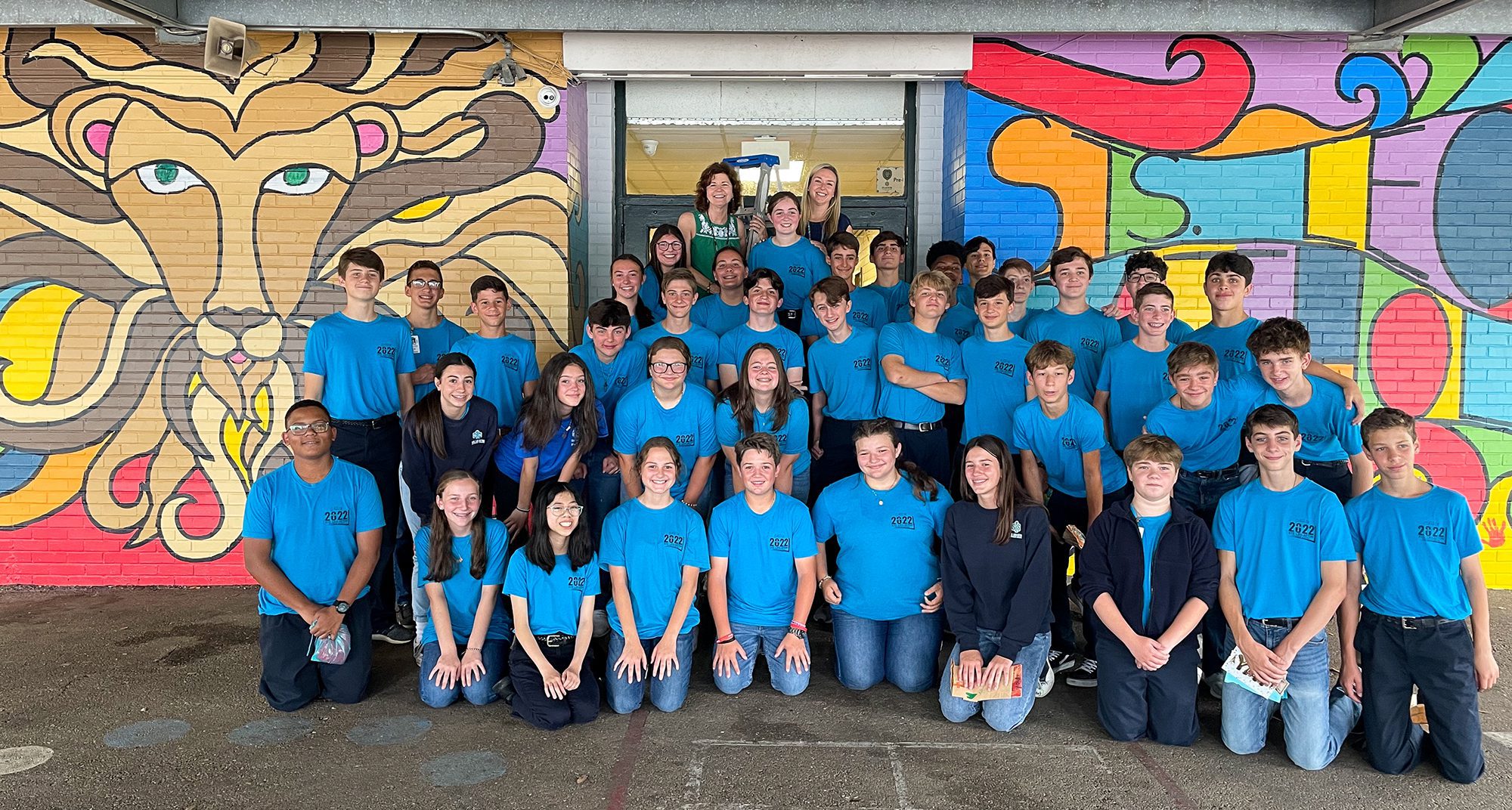 Many renovations and updates have been made to the SLS campus throughout the past 63 years and will continue to better the facilities at Sts. Leo-Seton Catholic School in the future. We look forward to the opportunity to grow as a campus and student body and appreciate all of the support we receive.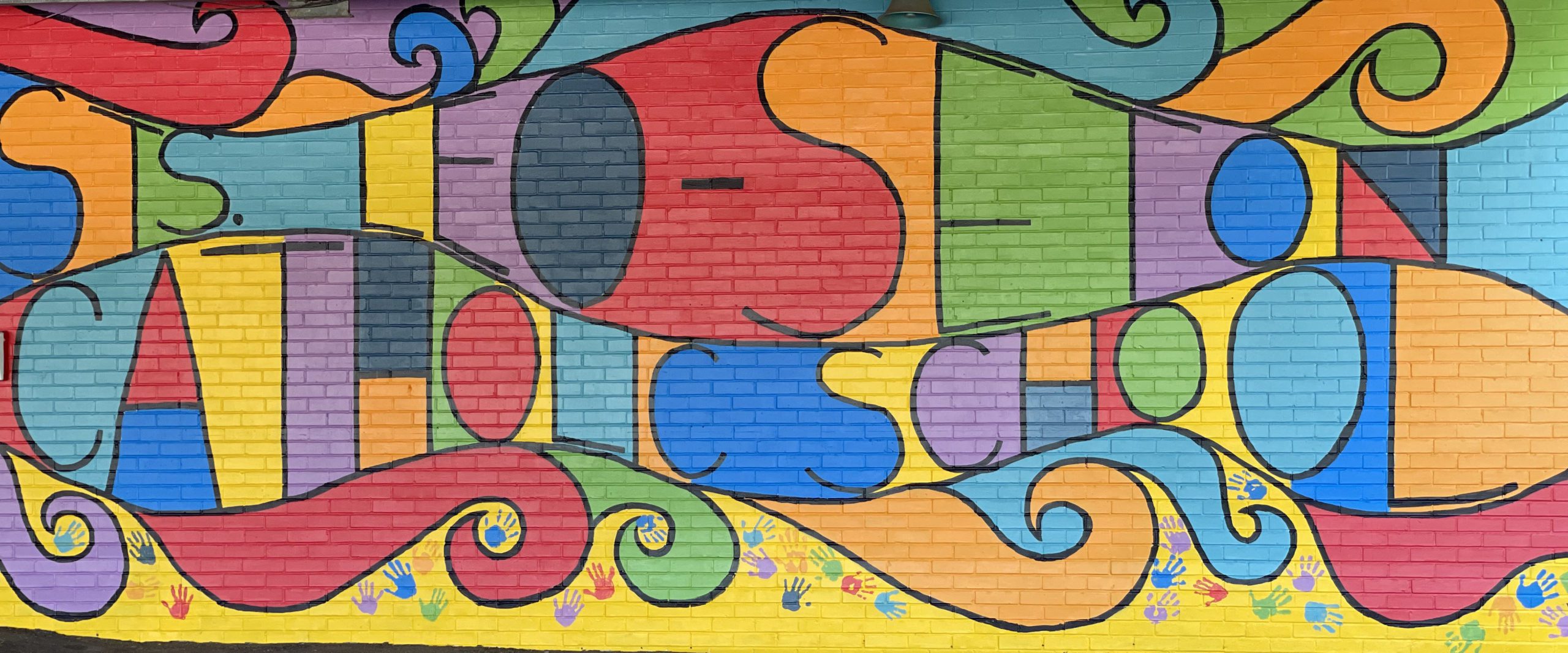 Marissa Bagala, Principal
Jesus says in the Gospel, "Let the little children come unto me."
I am so excited and looking forward to being part of the Sts. Leo-Seton family. I look forward to getting to know each one of you and your precious children.
Our motto this year is "Getting Back to Our Roots".
This is a beautiful goal for us, as we seek to ground ourselves not only in our school roots, but most importantly in our faith roots, which are grounded in our Savior, Jesus Christ. I pledge to work and pray with you and your families while we seek to grow spiritually and academically with Jesus as the first and primary teacher of our school. He is the head of our school family. Our sign outside says, "We Are Family." I look forward to working together for the sake of faith, seeking academic excellence in our Catholic community. I promise to give all that I am to help us move forward spiritually, physically, and academically in a manner to develop the whole child.
Thank you for entrusting your children to us. You are always welcome here, so please stop by and say hello.
In St. Leo and St. Mother Seton, I am
Gratefully yours,
Marissa Bagala
Principal of Sts. Leo-Seton Catholic School
Fr. David Hebert, Chancellor
​​My Brothers and Sisters in Christ Jesus,
I would like to extend my warmest welcome to each and every one of you and to thank you for choosing to provide your child with a Catholic education in a safe, faith-filled, family environment.  Sts. Leo-Seton Catholic School has an administration, staff, faculty and numerous volunteers who strive to provide your child with a well-balanced academic, prayerful and nurturing education and experience.
If you are looking for a school that will provide your child with a well-rounded education and challenge them to be the very best that they can be – this is the place for them! We have a strong academic program with a foundation of our Catholic Faith to support all that we do. 
Here at Sts. Leo-Seton we strive to create an environment where we return the love that God has first given to us.  Jesus tells us that the greatest commandment is to "Love God and Love Our Neighbor."  You and your child will be given many opportunities to experience receiving and giving of God's love.  We have many service opportunities and activities where we are given the opportunity to experience and live out our call to discipleship as sons and daughters of God and brothers and sisters of Jesus Christ.  The rules, regulations, policies, and activities are designed to not only teach your children to live in the world but more importantly to live in the world as Catholic Christians. 
Again, thank you for choosing Sts. Leo-Seton Catholic School for your child's future.  We know that your experience here will be rewarding. You and your child will get the most out of your time here by what you put into it, and we encourage you to become actively involved in our school and in your child's activities. 
Our motto is "We Are Family" and we welcome each and every one of you to ours!
Blessings to all of you,
Fr. David
To teach as Jesus did, building a community of believers dedicated to serving others, while providing excellent academics with a nurturing environment.
That our students will be spiritually and academically prepared for lifelong learning.
One of our greatest decisions as parents was sending our children to Sts. Leo-Seton Catholic School. The SLS family is one that supports and encourages one another to make their class a success. Not only are excellent academics being taught here, but our children are able to learn strong faith based values which create one big happy FAMILY. One we are proud to belong to.
Sts. Leo-Seton Catholic School has provided my children with outstanding academic & religious educations. They love their school & feel safe when they are there.