Feel the Growl
Flashback: 37 Years & Poverty Still Exists
Feel the Growl is a voluntary Lenten retreat at Sts. Leo-Seton Catholic School that has been a tradition for 37 years. The theme this year was "Flashback: 37 Years and Poverty Still Exists." The purpose of this retreat is to raise awareness for one of the Corporal Works of Mercy – Feed the Hungry.
This year was the first year back in two years and we were so incredibly grateful to be able to have this spiritual event for our students. We had 48 SLS students attend, 10 chaperones, 3 SLS faculty sponsors and 3 SLS faculty parents, and 26 SLS alumni return as counselors.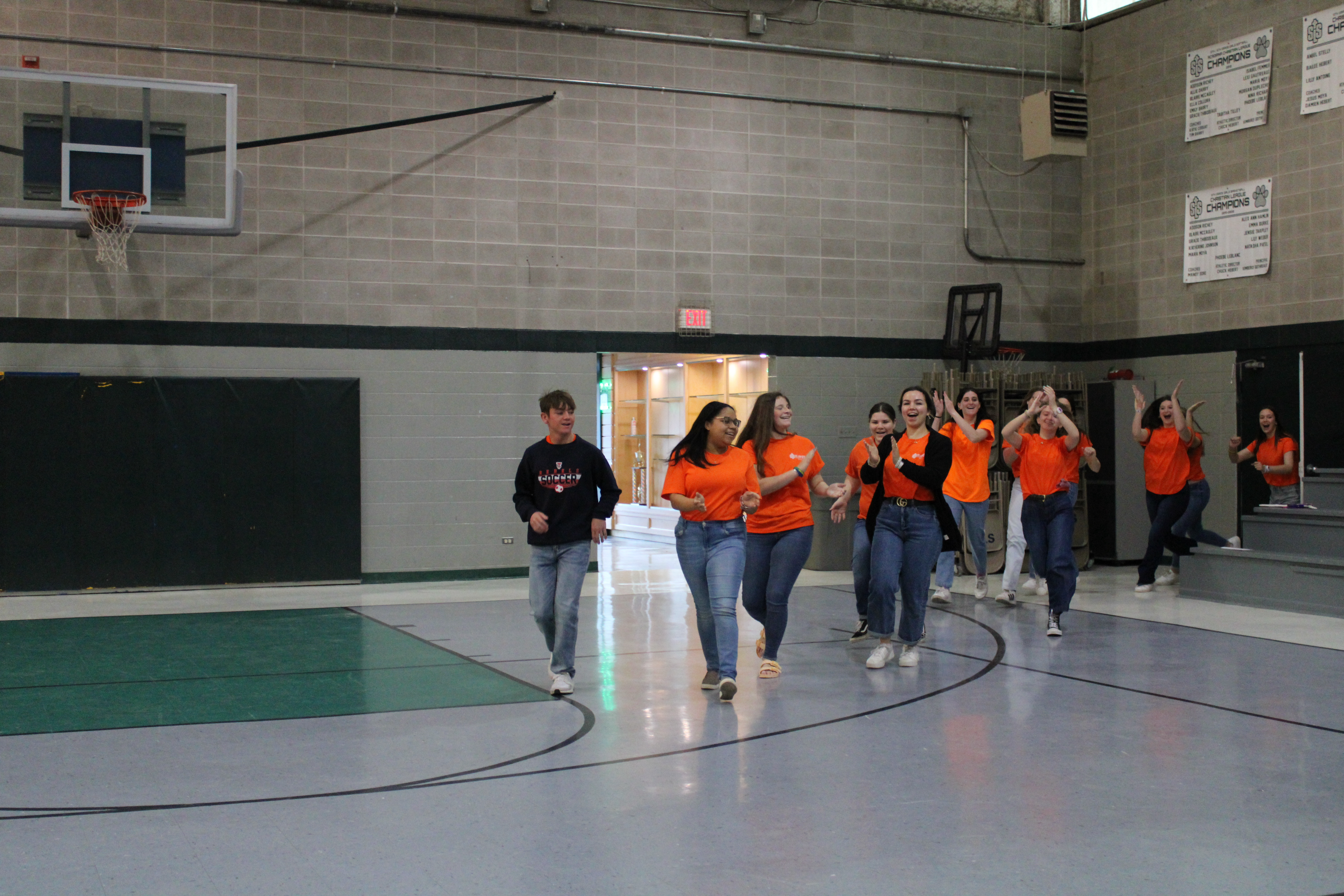 Sts. Leo-Seton Catholic School raised $1,521 for poverty.
"It is a moving and heartwarming experience to have our SLS alumni come back as counselors and so many of our current students wanting to participate in such a wonderful spiritual event," said Religion Director, Stephanie Leger.
Below, you can view photos with a description of the different activities our Lions participated in.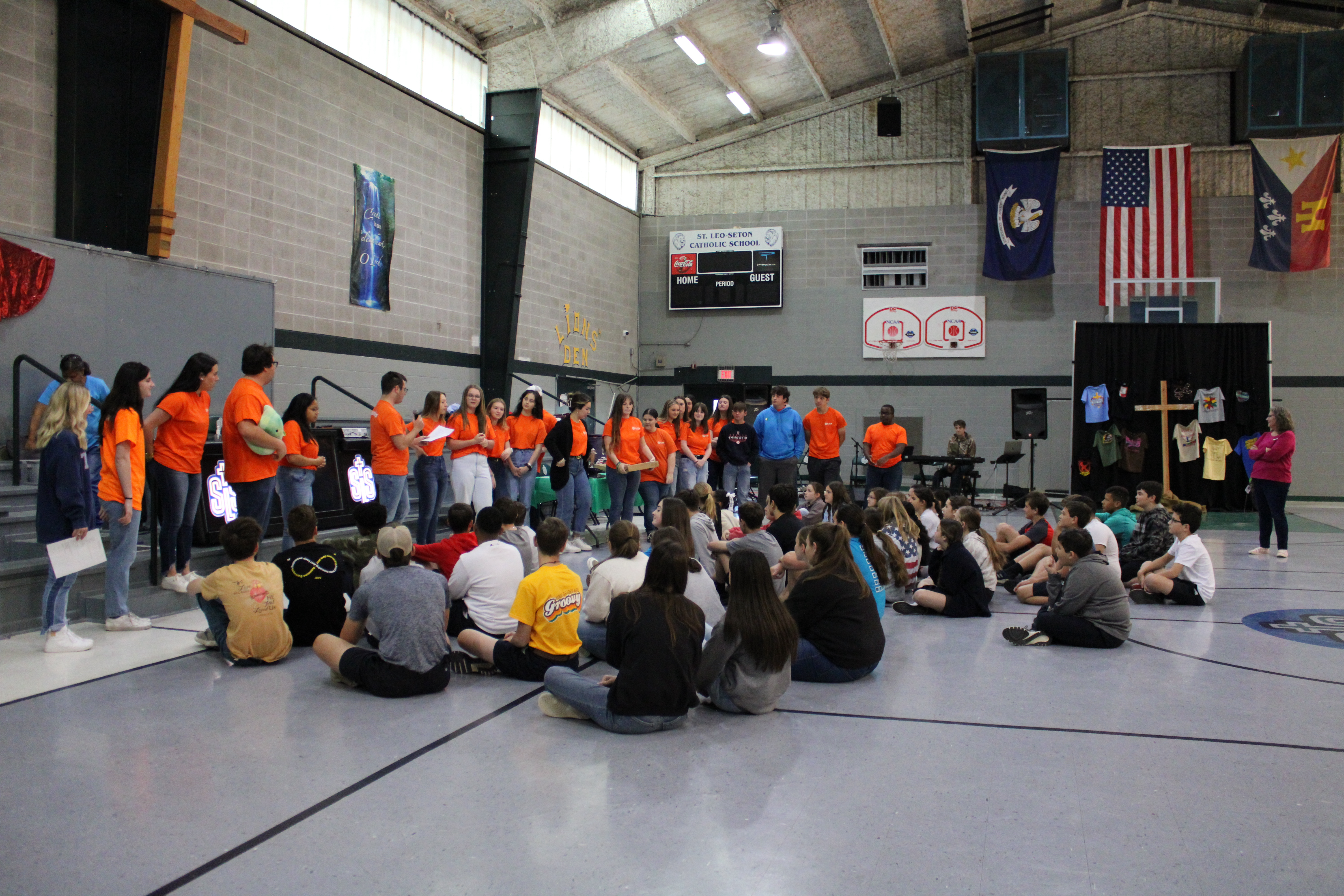 The counselors welcomed the growlers to Feel the Growl, and introduced the theme for the day, "Flashback: 37 years and Poverty Still Exists."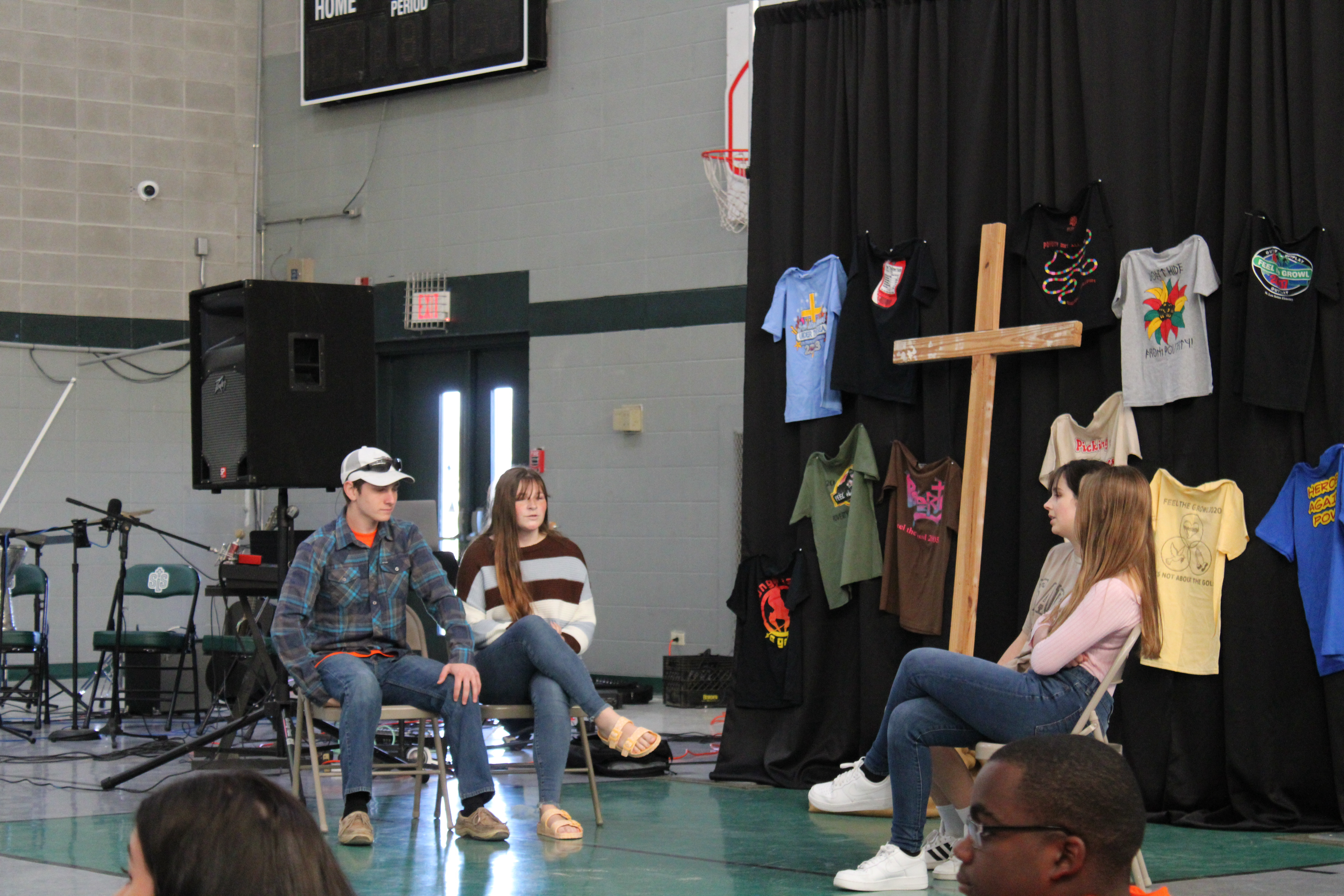 The counselors put on a funny skit titled "Motivational."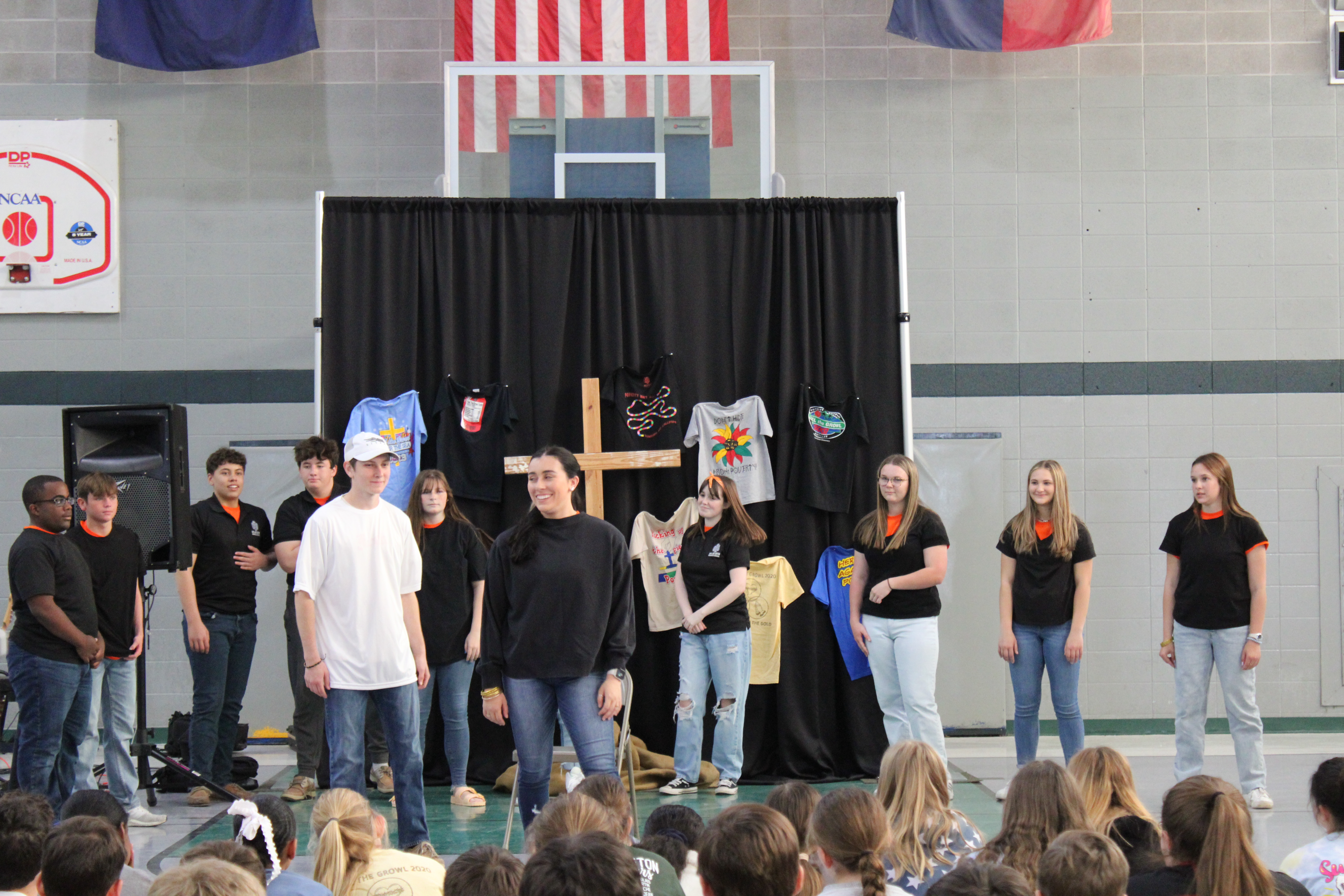 The drama skit "The Sin Chair" was acted out by the counselors.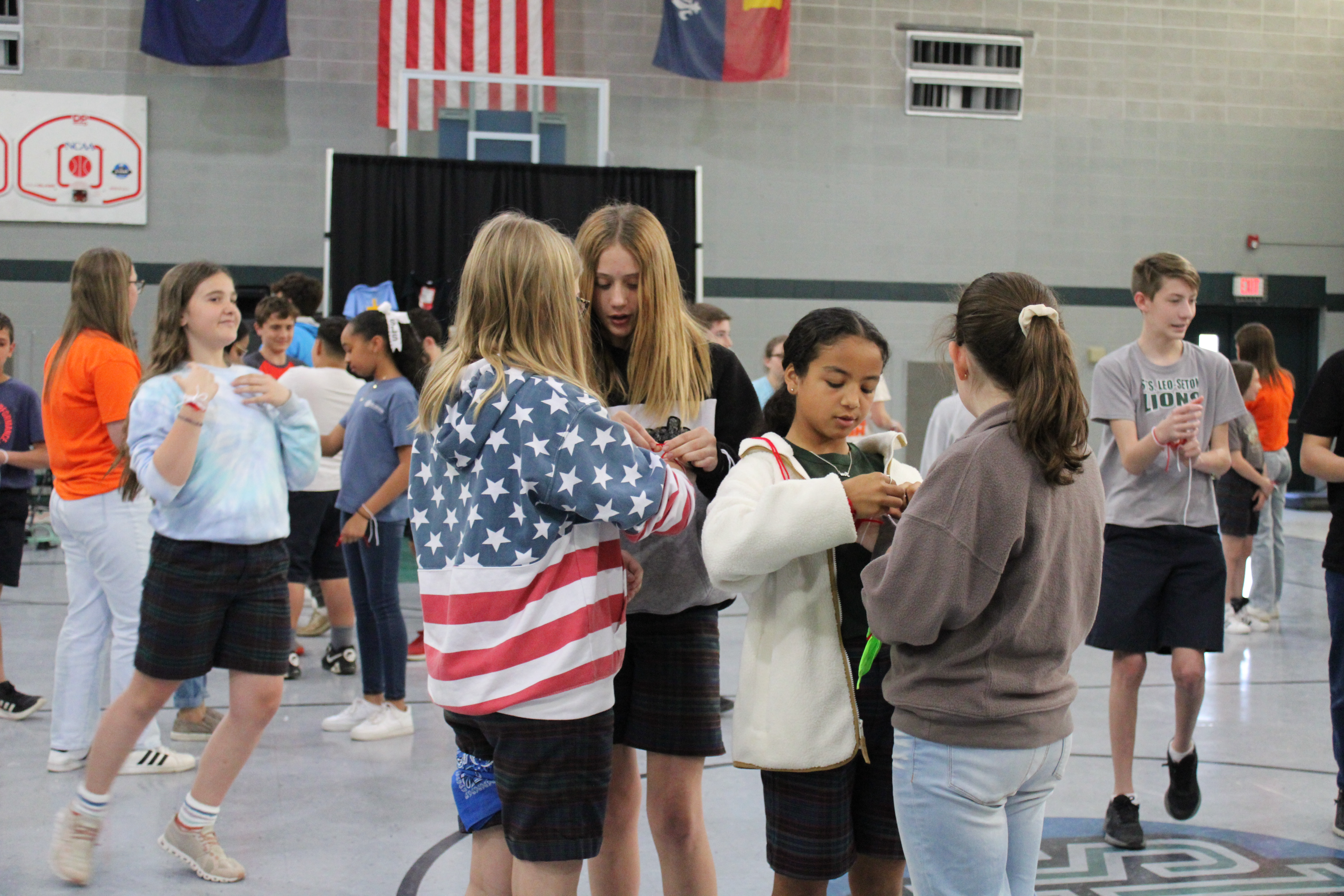 Growlers receiving and giving affirmation bracelets.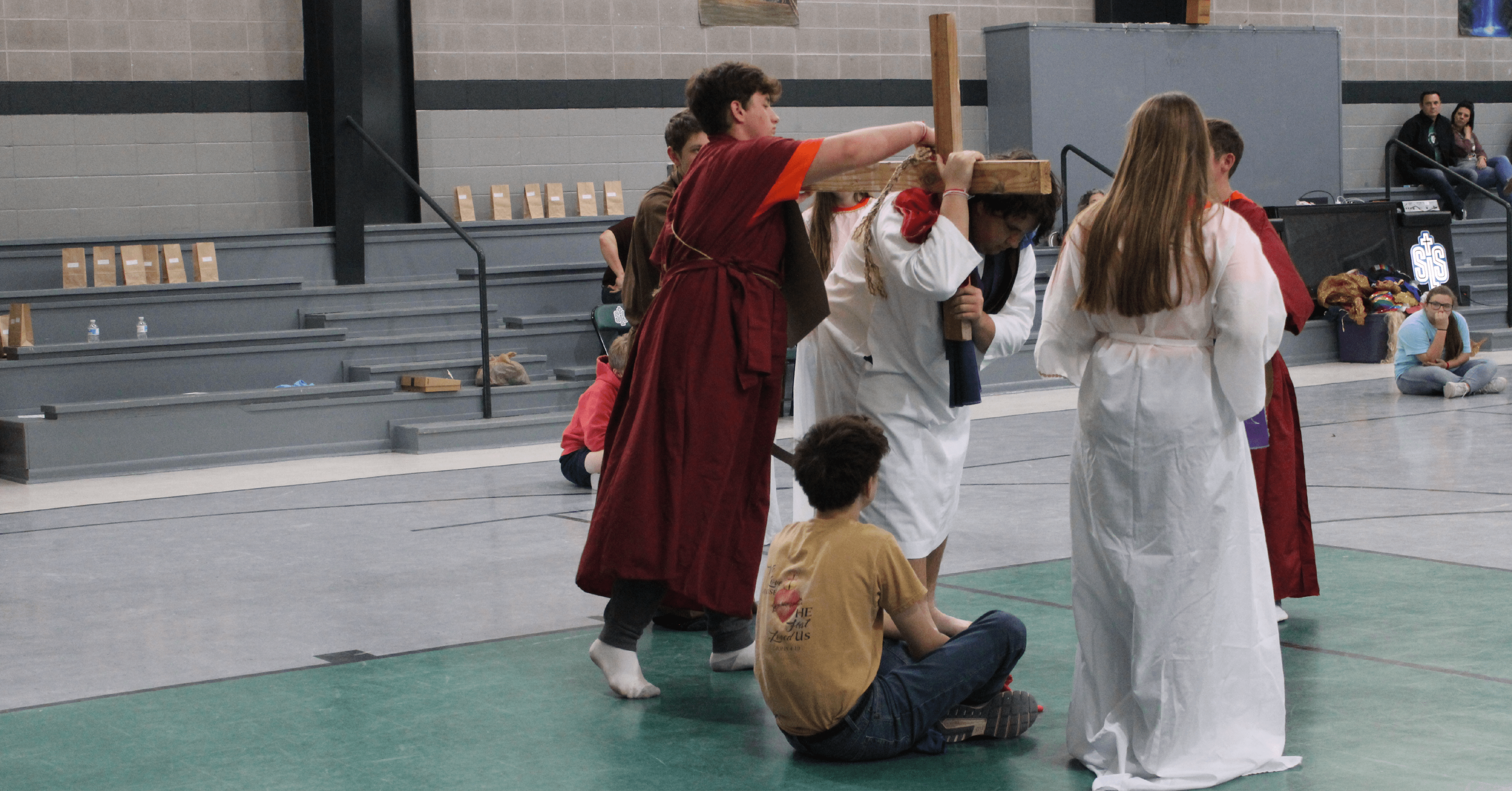 Stations of the Cross reenacted by the counselors.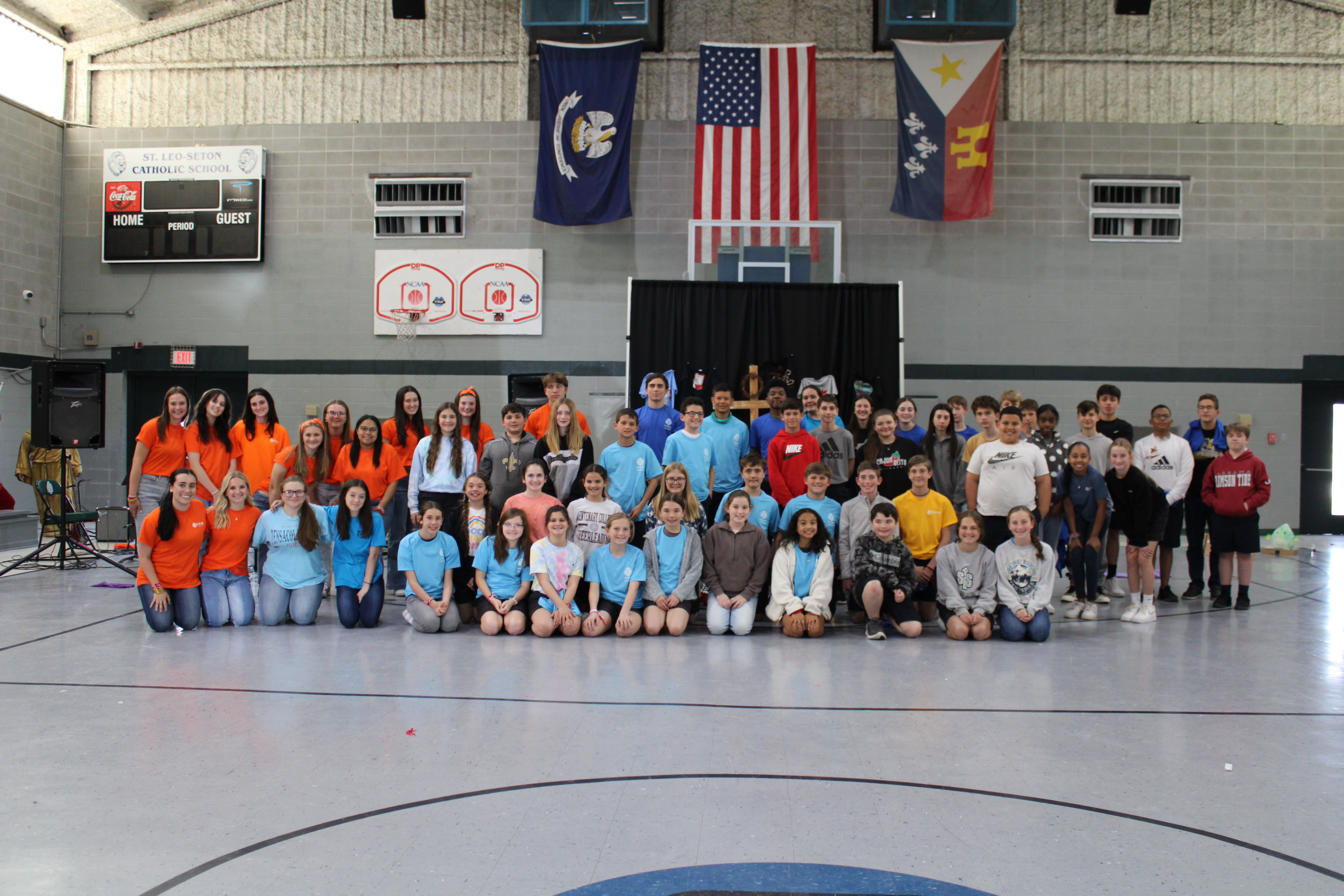 If you are interested in enrollment for the 2022-2023 school year or for a tour of our school, contact us at 337-234-5510. The application packet can be found on the Admissions page along with Tuition and Fees, and the Pastor Recommendation Form.